Enhancing the Quality of Instruction in Four-Year-Old Kindergarten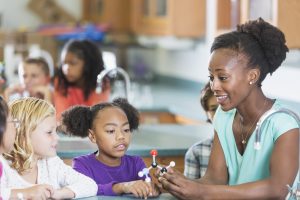 Funded by a grant from the Institute for Education Sciences to the Madison Education Partnership (MEP) in collaboration with CRECE, this study focuses on reducing inequities in school success. CRECE is bringing nationally recognized early childhood scholars into conversation with teachers and administrators responsible for the Madison Metropolitan School District's (MMSD) 4K program.  Through classroom observations and teacher focus groups, we will better understand challenges in 4K education and then develop approaches to address these. Specifically, CRECE research teams will a) identify opportunities for instructional improvement, b) co-design professional development with district teachers, and c) pilot the professional development in the district.  Results will be shared locally and nationally.
U.S. Department of Education, 
Institute for Education Sciences
 R305H180053 (Eric Grodsky, PI)
The Madison Education Partnership: Collaborating Around the Transition to Kindergarten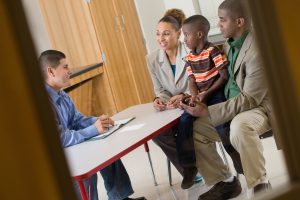 A Research-Practice Partnership grant from the Spencer Foundation to MEP in collaboration with CRECE
We are exploring the ways a sample of MMSD schools design formal transition programs between 4K and 5K.  Using transition tools designed to support best practices for transition from 4K-5K, we will conduct observations, supplemented by participant interviews.  In addition, we will provide professional development to a sample of kindergarten teachers recruited to conduct home visits with families and students before they begin kindergarten. Teachers will conduct two visits during the summer with a randomly selected sample of eight students: the first visit to learn about the family and its educational resources and the second to provide the family an overview of kindergarten. Post-visits, teachers will complete reflections about their  experience. During the school year, researchers will observe home visit teachers' classrooms, alongside a sample of control classrooms. Researchers will also interview families to learn about their home visit experiences and their child's transition to kindergarten. Findings will be used to inform transition policies and practices, as well as professional development.
Spencer Foundation 201900002 (Eric Grodsky, PI) ($346,812)
Study of Early Care & Education Choices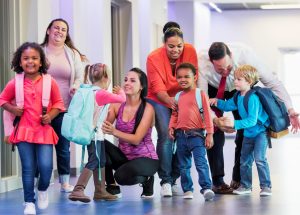 Using MMSD administrative data, as well as surveys and interviews of kindergarten families, this study will unpack how families make decisions regarding their child's 4K experience.  Across data sources, CRECE Director Beth Graue and team will explore factors that influence families' decision-making, focusing particularly on program structures, family needs and resources, cultural norms, and personal preferences.
Madison Education Partnership ($50,000)
The Wisconsin Readiness Equity Network (WREN) brings together leaders working with 4K and 5K programs in Beloit, Kenosha, Madison, Milwaukee, and Racine to combine expertise and develop strategies that build equity in opportunity to support early school success. Together with  district leaders and teachers, early childhood educators in community child care sites, Head Start staff, University of Wisconsin faculty, and policymakers, we have identified problems in instructional practice common across districts and education contexts. We have identified Play-based teaching and learning–and successful transition between 4K and 5K–as common interests to address. We are now initiating a shared research effort to identify local practice and professional development needs, which we will collaboratively address following data analysis.
U.S. Department of Education, Institute for Education Sciences R372A150031