CRECE's driving mission is to promote equal opportunity for all young children, ages birth through 8 years.
To this end, CRECE is engaging in
cross-disciplinary research
targeted policy analyses
high-impact teacher education
researcher training and development
direct engagement with the early childhood community – its leaders, educators, advocates and funders.

What happens when young children receive the education and support they need? (2 minute video)
Overview
CRECE was established at the Wisconsin Center for Education Research at the UW-Madison School of Education in November 2017. Unique among education research centers in its whole-child, ecological approach to research—as well as its multi-tiered approach to stakeholder engagement—CRECE's work focuses on children ages 0-8, their families, and communities.
Spanning home and school, preschool and elementary, formal and informal education, policy and practice, CRECE researchers explore (a) how practitioners can build on the resources children bring to learning; (b) the professional development of the early childhood workforce; (c) early childhood curriculum, teaching and assessment; (d) the education of new researchers; and (e) the development and enactment of research-based policy.
Specifically, in the early childhood realm, CRECE is—
conducting research that responds to critical issues of practice across the varied settings in which young children live and learn, including home, child care facilities, Head Start, preschool, and school-based Pre-K through 3rd grade;
cultivating research partnerships that bring together scholars from multiple disciplines and complementary methodological approaches focused on diverse problems of practice;
developing and refining research methodologies for studying children, teachers, and teaching-in-context—to generate practice- and policy-relevant knowledge;
building capacity for current and next generation early childhood researchers through seminars, symposia, and research grants with an explicit focus on cross-disciplinary education;
identifying, designing, and studying high quality, equity-oriented teacher education practices;
communicating research findings to practitioners and researchers; and
engaging directly with policymakers who have the capacity to create and support opportunities for improving early childhood education—by sharing findings and collaborating on the design and conduct of research that addresses real-world challenges.
Highlights of Mission-Related Activities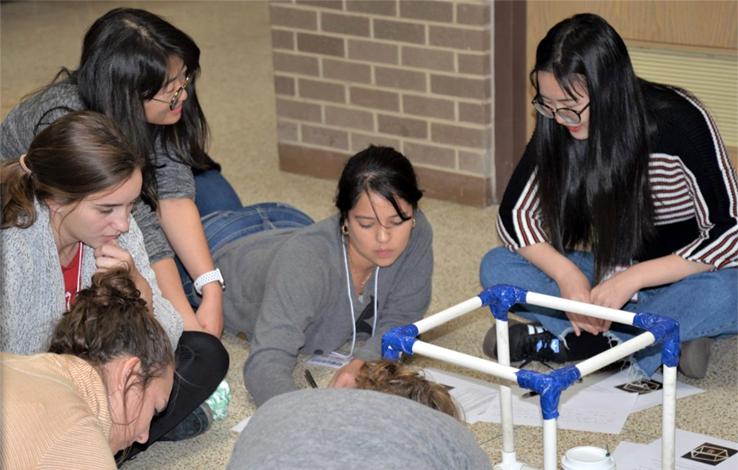 Preservice Teacher Training