CRECE Director
Beth Graue, a former kindergarten teacher, is Sorenson Professor of Early Childhood Education in the Department of Curriculum & Instruction at the University of Wisconsin – Madison. The director of the Center for Research on Early Childhood Education at the Wisconsin Center for Education Research, Graue received her PhD in Research and Evaluation Methodologies from the University of Colorado Boulder.  A fellow of the American Educational Research Association, Graue has studied readiness, kindergarten, home school relations, culturally responsive early math, pre-K policy enactment, and the infusion of mindfulness practices into teaching.  Her current research is focused on building strong transitions between pre-K and kindergarten.
Research Projects
Study of Early Care and Education Choices
Wisconsin Readiness Equity Network
Enhancing the Quality of Instruction in 4K
Collaborating Around the Transition to Kindergarten
---
Associate Director
Amy Claessens is an associate professor in Education Policy Studies, Gulbrandsen Chair in Early Childhood Education in the School of Education at the University of Wisconsin-Madison. She also serves as the associate director for the Center for Research on Early Childhood Education. With a doctorate in human development from Northwestern University's School of Education and Social Policy, her research aims to understand how policies and programs affect young children's development and opportunities to learn. She is a member of the Development and Research in Early Math Education (DREME) network in which she works on enhancing opportunities for young children to learn math both in schools and at home. She has received funding from the Administration for Children and Families, W.T. Grant Foundation, and the Heising-Simons Foundation.
Research Projects
Making More of Mathematics (DREME Network Project)
Parent and Early Caregiver Engagement in Math (DREME Network Project)
Variation in Early Mathematics Instruction Across Grades and Schools
The Effects of Tulsa's Early Childhood Education Programs on High School Outcomes
---
---
CRECE Researchers
Kathryn Boonstra is a post-doctoral fellow with CRECE. A former preschool and kindergarten teacher, she earned her Ph.D. in Curriculum and Instruction from UW–Madison in the area of early childhood education, teacher education, and multicultural education. Her dissertation research used ethnographic methods to examine the intersections of race, disability, and standardization in kindergarten discipline. Kathryn has also worked as a teacher educator in the early childhood/ESL dual licensure program at UW–Madison. Kathryn conducts research and writing on a variety of CRECE projects. She holds a BA from Brown University and an MAT in Early Childhood Education from American University.
---
Abigail Buta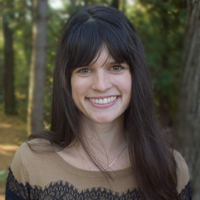 is a master's student at the La Follette School of Public Affairs working with CRECE associate director Amy Claessens. She is interested in research that informs smart public policy, especially policy that seeks to equalize opportunities for children. Prior to attending UW Madison, she studied economics and psychology at California State University, Chico, and has worked as a teaching assistant and tutor.
---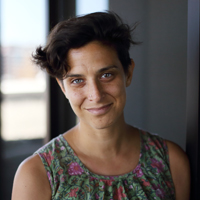 Lauren Lauter is a doctoral student in Curriculum and Instruction, focusing on Teacher Education and Educational Policy. She received her masters from Boston College, before moving to Chicago and teaching 1st through 4th grades. In 2011 to 2012, Lauren was an American India Foundation Fellow, working in curriculum development and teacher training with the NGO, Muktangan in Mumbai, India. During her time as a Supervisor to teacher trainees at UW-Madison, she has been the Resident Director for the Critical Language Studies' Hindi program in Jaipur, India. With CRECE, she is working on a study that addresses how home visits impact the transition process. Lauren is interested in the proliferation of privatized solutions to public education's problems, both in India and the United States, and the ways these reforms affect how teacher training programs make sense of what it means to be a teacher.
---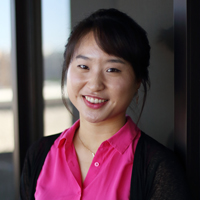 Jiyeon Lee is a Ph.D. student in the Curriculum and Instruction Department at the University of Wisconsin – Madison and a project assistant at CRECE. Before joining CRECE, she was an early childhood teacher and a supervisor for early childhood pre-service teachers. Along with her teaching experiences, she was involved in international early childhood care and education work at international organizations. At CRECE, she assists with the Study of Early Care and Education Choices (SECEC), which aims to understand parents' early childhood program choices for their children along with families' experiences during the 4K enrollment process. She also assists with a project that examines kindergarten readiness in a changing kindergarten policy context. Her current research interests include early childhood teachers' sense-making or negotiation of racial/societal norms in curriculum and teaching.
---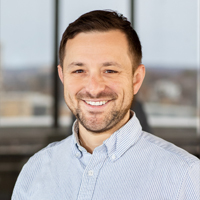 Jonathan Marino is a doctoral student in the Educational Policy Studies Department at the University of Wisconsin-Madison. His research interests are in comparative and international education, literacy, and early childhood education. At CRECE, Jonathan works with Amy Claessens on research investigating the changing nature of childcare markets in the United States and the impact of the COVID-19 pandemic on early education delivery. Prior to his doctoral work, Jonathan worked in a variety of educational settings, including the Chicago Public Schools, Council of Chief State School Officers and Northwestern University Center for Global Engagement, which he co-founded. Jonathan holds undergraduate degrees in education and political science from Northwestern University, a master's degree in philosophy from the National University of Ireland-Galway, and was a Fulbright Scholar.

---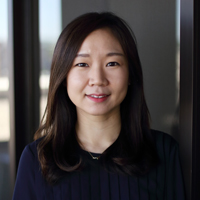 Moonjoo Woo is a doctoral student in the Department of Curriculum and Instruction at University of Wisconsin-Madison. She has previously worked as an early childhood educator in various school settings and taught in the teacher education program at the UW-Madison. Collaborating with Madison Education Partnership (MEP), she is currently working on a project exploring how schools approach the transition into kindergarten, and how home visits impact the transition process. She also contributes to a study exploring how families make decisions about their children's pre-K settings. Acknowledging that high-quality early childhood education programs can drive equity for children with diverse backgrounds, her research interests involve the transition from public pre-K to kindergarten, family engagement, and policy enactment.
---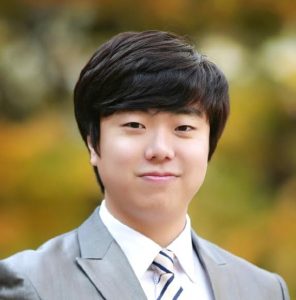 Hyunwoo Yang is a PhD student in Educational Leadership and Policy Analysis at the University of Wisconsin-Madison and works with DREME Network member and CRECE Associate Director Amy Claessens. Hyunwoo's research interests include achievement gaps in early-childhood and K-12 settings and the effectiveness of compensatory education, such as Title 1 and Head Start, on addressing educational inequality. He earned an MA in Educational Theory and Policy at Pennsylvania State University. Prior to entering graduate school, he worked as a classroom teacher and a special education teacher in South Korea.