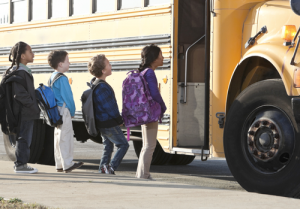 CRECE's Beth Graue answers this question and more on two television newscasts.
CRECE's Beth Graue, featured on local Madison Channels 15 and 3, discusses transitions to school with special attention to kindergarten. She says the transition is one for both parent and child and recommends practicing a routine to help children know what to expect.
Interviews
• "Expert shares how to make transition back to school as smooth as possible", nbc15.com, August 27, 2019
• "Ways to make the first day of kindergarten a success" (YouTube, Channel 3000, WISC-TV) August 29, 2019
What Helps Kids and Parents with Back to School Transitions?