CRECE Practitioner in Residence Program
CRECE's innovative Practitioner in Residence program annually brings an expert early childhood practitioner to the Madison and UW-Madison communities—to share expertise around early childhood pedagogy, curriculum, theoretical underpinnings of practice, and critical decision-making.
The invited Practitioner spends two to three days meeting with early childhood stakeholders, including preservice teachers, researchers, early childhood education directors, district leaders, and more.  CRECE sets up multiple forums for the Practitioner to meet with stakeholders, answer questions, and share insights—including campus talks, presentations, community events, district meetings, and site visits.
---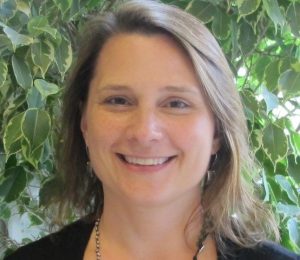 2018 Practitioner in Residence:  Meredith Dodd
CRECE's first Practitioner in Residence is a lead teacher at the University of Chicago Laboratory School.  Dodd's teaching is structured to build young children's democratic dispositions through social emotional learning, mathematics, symbolism, and ecological systems' approaches.  Over the course of her career, Dodd has worked in a Dewey-inspired context, a Reggio Emilia-informed school, as well as travelled to Anji, China to learn about AnjiPlay.  An expert documentarian, Dodd loves to help people understand the power of documenting children's learning in ways that reveal children's growth in comprehension and understanding—and inform teachers' decision-making.
Learn more about Meredith Dodd –
CRECE's First Practitioner-in-Residence Inspires Early Childhood Educators in UW-Madison Visit
Spend A Minute with Meredith!  (1-minute podcasts feature Meredith's answers to 5 fascinating questions)